The barn style is popular because of its strong yet efficient design - having a centre building with say a 3.5m span and attaching on each side a lean-to also with 3.5m span gives a total building width of 10.5m! This fully engineered building will be something like 35% cheaper than just one building with the same span.
Appearance is everything on a horse property!!!
Judgement is usually made in the first 30 seconds!!!

We have Styles in American, Aussie and Mansard Barns to suite your taste.
American barns:
The most popular style chosen because of its roof lines and versatility of use.
| | |
| --- | --- |
| | |
| | |
| | |
| | |
| | |
| | |
| | |
| | |
| --- | --- |
| Popular with D.I.Y. enthusiasts, for restoration projects and small stable complexes to name a few. | |

Are you a horse enthusiast? Then talk to the people with horses and industry knowledge.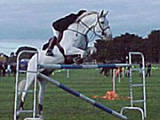 If you are looking for a stable complex that can fit any budget, send us your plans and we can customise to suit your needs, irrespective of size and shape.
The barn structure provides the ideal framework on which to add stables economically

Arenas can be made in many forms, no matter what you want, just a roof only, right through to stables within the main arena shed, we can come up with the solution.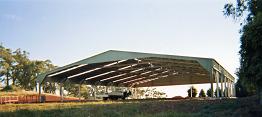 As a authorised Butler Builder® we are able to offer structures much larger than other shed companies. View information about Butler Building Systems® by clicking this button

---
Call us today on 1800 427 929 to learn more about planning your next steel building or
submit details in form below for a quick quote to get you started.